×
Suggested for you
All currencies
Crypto Business License in Lithuania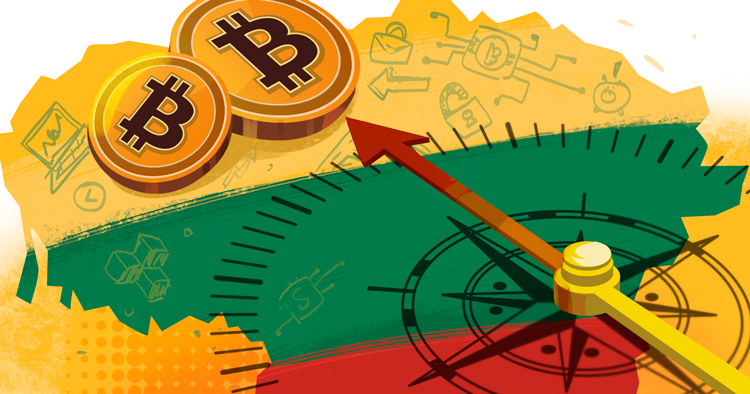 Set up a Lithuania crypto license. The Lithuania license covers two activities:
The license allows fiat to crypto, crypto to fiat transactions.
1. Cryptocurrency exchange license.
YOU can exchange the digital currency for FIAT or vice versa, or a cryptocurrency for another cryptocurrency, receiving a commission for the services provided.
2. Crypto wallet and custodian services license.
YOU can store the cryptocurrency, including creating and storing clients private keys.
REQUIREMENTS TO GET CRYPTO LICENSE IN LITHUANIA
A company in Lithuania has to be incorporated.
Requirements for the Company:
Minimum authorized capital of the company 2,500 EUR.
Company shall open a deposit bank account in Lithuanian credit institution in which monetary contributions for capital shall be transferred.
Company shall have a director and AML officer.
The company might have a virtual address only. No physical office is required.
Requirements for a crypto activity license:
Notify FCIS and Center of Register.
Director - can be anybody if he has the necessary skills and has an impeccable reputation.
AML officer - shall be employed and State Social Insurance Fund informed regarding his/her employment.
Prepare and approve respective AML/KYC procedures of the Company.
AML REQUIREMENTS
Client verification is required if a single or multiple transactions amount is equal to or greater than 1,000€ or it is virtual/foreign currency equivalent amount to 1000€.
Pricing

Plans

With our own business center, we offer comprehensive outsourced office services. We focus on providing personal and specialized services to meet each of our clients' specific needs. Our business center is also a vibrant campus to support businesses across various stages of growth, including incubation and mentoring start-ups in the industry.
AED75,288
Lithuanian crypto license registration. Company registration and notary 12000€
2500€ share capital registration ( you deposit directly to your bank account)
Preparation of required AML/KYC documentation - 3500€
Banking account opening - 1500€
Free use of our Dubai co-working space and meeting room.
A Dedicated Relationship Manager