×
Suggested for you
All currencies
Crypto Business License in Lithuania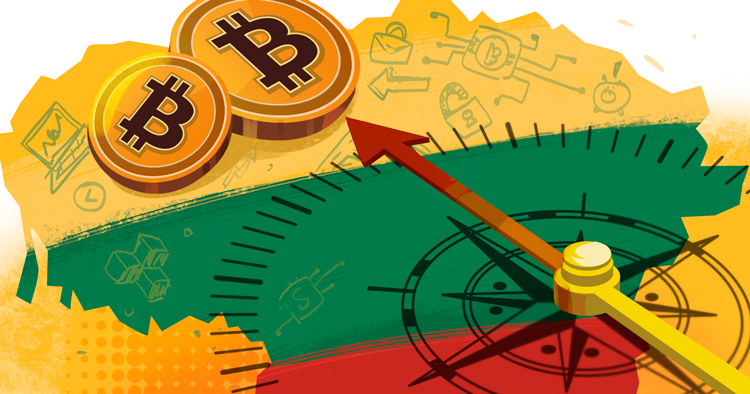 Lithuania has become a popular destination for cryptocurrency businesses due to its favorable regulatory environment and supportive ecosystem. The country has been at the forefront of blockchain and cryptocurrency regulation in Europe, with the Bank of Lithuania being one of the first European financial regulators to issue guidelines on the use of cryptocurrencies.
The main advantages when choosing a crypto license in Lithuania include the relative simplicity of the licensing procedure for this activity, as well as a rather short time and moderate cost of obtaining authorization to work with cryptocurrency assets.
Here are some reasons why you might choose to set up a cryptocurrency company in Lithuania:
Favorable Regulatory Environment: Lithuania has a clear and comprehensive regulatory framework for cryptocurrency businesses, making it easier for companies to operate within the law. The country has also been proactive in developing regulations for blockchain technology, which is increasingly being used in various sectors.
EU Membership: Lithuania is a member of the European Union (EU), which provides companies with access to a large market of over 500 million consumers. Being part of the EU also means that Lithuania's regulations and standards are in line with those of the EU, making it easier for companies to operate across borders.
Supportive Ecosystem: Lithuania has a vibrant startup ecosystem, with numerous co-working spaces, incubators, and accelerators that provide support and resources to startups. The country has also invested heavily in developing its digital infrastructure, which makes it easier for businesses to operate online.
Competitive Costs: Setting up a cryptocurrency company in Lithuania is relatively affordable compared to other European countries. The country has a low corporate tax rate of 15%, and the cost of living and doing business is also relatively low.
Overall, Lithuania provides a favorable environment for cryptocurrency businesses, with a clear regulatory framework, supportive ecosystem, and competitive costs. If you are looking to set up a cryptocurrency company, Lithuania is definitely worth considering.
Pricing

Plans

With our own business center, we offer comprehensive outsourced office services. We focus on providing personal and specialized services to meet each of our clients' specific needs. Our business center is also a vibrant campus to support businesses across various stages of growth, including incubation and mentoring start-ups in the industry.
AED75,264
Lithuanian crypto license registration. Company registration and notary 12000€
2500€ share capital registration ( you deposit directly to your bank account)
Preparation of required AML/KYC documentation - 3500€
Banking account opening - 1500€
Free use of our Dubai co-working space and meeting room.
A Dedicated Relationship Manager